Child Welfare and the War on Drugs
protecting families by ending the drug war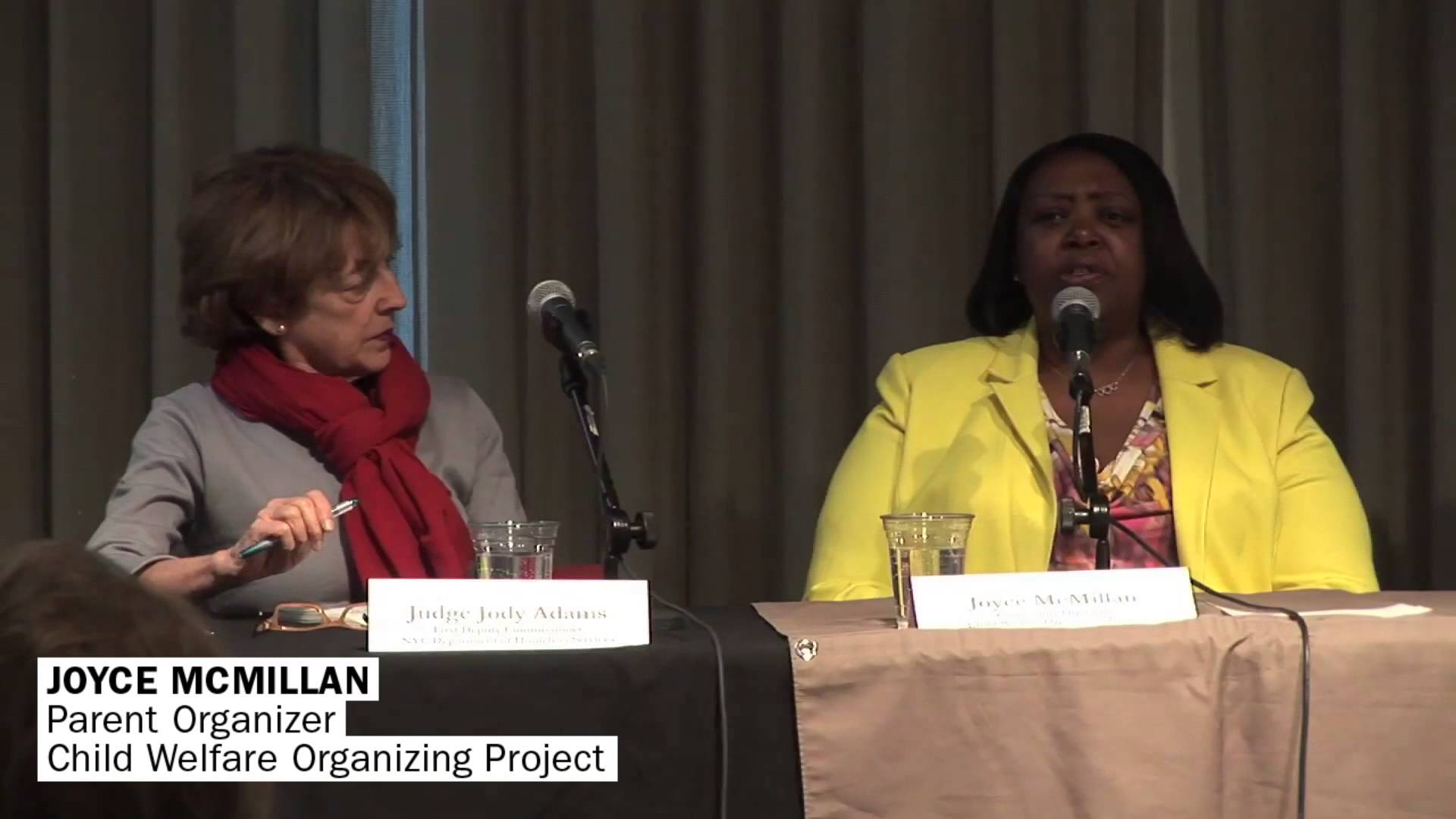 "What's racist about it is that they misconstrue, purposely, poverty to be neglect," said McMillan. "They say the parent didn't have adequate housing for the child. That's not an issue of neglect -- that's an issue of poverty. They say the parent didn't have adequate food - that's not an issue of neglect, it's an issue of poverty,"
Joyce McMillan - Child Welfare Organizing Project
Infants, children and folks who are pregnant and parenting are especially vulnerable to punitive interventions that are supposedly designed to promote child welfare, but all too often do more to inspire fear and shame, separate families and alienate them from care. Communities of color and low-income communities are disproportionately impacted.
Outwardly, child welfare intervention and family court are intended to serve parents and caregivers in need of supportive services. The role of stakeholders charged with determining appropriate intervention should be non-punitive; however, this is often not the case.
Parents and caregivers face needless challenges in order to regain custody of their children and are asked to maintain a standard of parenting that is subjective, and more rigorous than parents/caregivers who have not encountered the child welfare system. Parents/caregivers who fail to comply with their mandates risk having their visitations restricted, their parenting plans further scrutinized, and even their parental rights terminated. Additionally, parents/caregivers in family court often lack representation and are thus unable to are unable to mount an effective defense against the court's mandate.
The Child Welfare System Joins the Drug War
Incarceration and Child welfare
The increasingly punitive policies for substance use and possession found in the criminal justice system at the advent of the drug war were mirrored in the New York's child welfare system. As the United States' prison population steadily increased, so did the number of children placed in foster care. As national and state lawmakers created more severe criminal penalties for drug use and possession, simultaneously many state child welfare systems expanded their civil definitions of child abuse and neglect to include substance abuse, escalating the removal of children from drug-using parents on allegations of "inadequate supervision," "environmental neglect," or "risk of harm."
In New York City, the number of court cases charging abuse and neglect of children rose 48 percent in 1986, and in two-thirds of the cases the city's Human Resources Administration found that drugs were involved. Overall, the number of reports of child abuse in 1986 jumped to 45,000 from 36,300.The increase in child abuse and neglect cases led to a stark increase in the number of children placed in foster care; in many instances, newborns with positive toxicology results were removed and placed directly into foster care.
New York's Child Welfare System and Racial Disparities
Race and Foster Care (2015)
Racial disparities are entrenched in the New York State child welfare system. Black and Latino children are more likely to come in contact with the child welfare system than whites, more likely to be reported to the Statewide Central Register of Child Abuse and Maltreatment, indicated for abuse/neglect and more likely to enter foster care and in care.
Caseworkers' perceptions of the parenting styles of Black and Latino parents/caregivers influence their decision-making and actions, as do failures to distinguish between the effects of poverty and child abuse/neglect.
Parents/caregivers of color encounter increased scrutiny from judges and other intervening stakeholders and have less access to culturally competent services.